Ian Parkinson
Sheriff
San Luis Obispo County Sheriff Ian Parkinson was sworn into office on January 3, 2011. Parkinson's career in law enforcement in San Luis Obispo County began when he joined the Morro Bay Police Department in 1984. He transferred to the San Luis Obispo Police Department in 1988, where he rose to the rank of Captain, second in command of the department.
During his career in law enforcement, Sheriff Parkinson was assigned virtually every assignment available to a police officer, including: major crime investigator, training officer, traffic officer, lead defensive tactics instructor, narcotics investigator, field supervisor, and administrative sergeant. Parkinson assisted in directing the development of the first San Luis Obispo County Regional SWAT Team. 
In January 2015, Sheriff Parkinson was sworn in for a second four year term, having run unopposed in the previous election. 
Sheriff Parkinson was re-elected to a third term in 2018 and took the oath of office in January 2019.
In 2022, Sheriff Parkinson ran unopposed and won re-election to his fourth term. He was sworn in January 2023.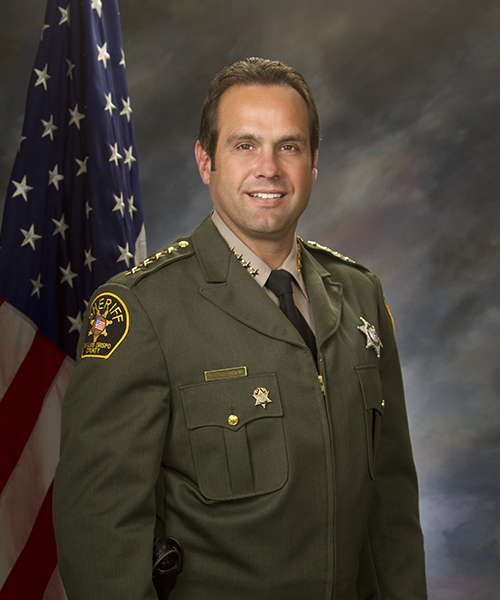 Jim Voge
Undersheriff
Undersheriff Jim Voge was promoted by Sheriff Ian Parkinson on December 16, 2018. He was the former commanding officer of Coast Station and prior to that appointment, he was the officer-in-charge of the Professional Standards and Training Unit. Before joining the Sheriff's Office, he was a member of the Los Angeles Police Department (LAPD) and retired at the rank of commander after serving over 33 years. His last assignment was the commanding officer of Internal Affairs Group. In 1974 to 1975, he was also a patrol officer for the Aspen Colorado Police Department.  
Undersheriff Voge has a bachelor's degree in Public Administration and a master's degree in Criminal Justice from California State University Los Angeles. Besides his work at the Sheriff's Office, Undersheriff Voge teaches Officer-Involved Shooting and Internal Affairs Investigation courses. Undersheriff Voge also taught criminal justice courses at Cuesta College. Undersheriff Voge has been with the Sheriff's Office since February of 2011.